SELLING PROPERTY

Do you know what a Listing Agent is? If you are thinking of selling your property in Lake Havasu City, you should!
A Listing Agent contracts with YOU, the property owner, to represent YOU in the sale of your property. In a real estate transaction, your Listing Agent is responsible for protecting YOUR interests. That's why you need to call me if you are thinking of selling your property in Lake Havasu City.

I will develop a comparative analysis of property similar to yours in Lake Havasu that has been sold during the past 6 months. I will also provide you with information about property currently on the market similar to yours so you can size up the competition.
I will help you to set realistic expectations for the sale of your property. Together we can review my findings to help you determine the price you would like to ask for your property.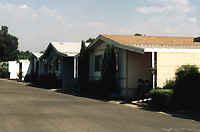 I will place your property with the Lake Havasu Multiple Listing Service (MLS) so that your property is exposed to ALL of the other REALTORS® in the area, as well as the public. I will use all resources available to me as an agent at Realty One. I will include a box for flyers with my sign at your home and make sure the flyer box is full!
I have staged homes for many years and can help you with your property too. It is a proven fact that staged homes sell faster and for money!
When an offer is received, I will contact you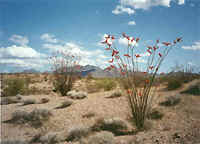 immediately. I will work with prospective Buyer's Agents on YOUR behalf. Then, once you have accepted an offer, I will continue to work with you throughout the escrow process. I will be in constant contact with all others who are involved in your transaction, including your mortgage lender. I will of course be available to answer any questions or concerns that you may have.
Most people find that selling property can be a trying and emotional experience, especially when selling their home. As your REALTOR®, my goal is to make the process as easy for you as possible.
I would like to be your Lake Havasu City REALTOR®! If you would like to work with me, please give me a call or send me a message.
Let me help you sell your home in Lake Havasu City!
Call me on my cell at: (928) 486-3694



Copyright 2006-2019. All Rights Reserved.