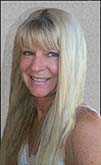 Tracy L. Yuricek
Real Estate Specialist

YOUR Lake Havasu
REALTOR®

Home

About Me

Contact Me

Buying Property

Selling Property

New Construction

Mortgage Calculator

About Lake Havasu

Receive Lake Havasu
Property Listings by Email

Click Here
Supporting First
Responders and the U.S. Military!




BEAUTIFUL LAKE HAVASU CITY, ARIZONA

About Lake Havasu City:
Although most recognize Lake Havasu City as the home of the London Bridge, Lake Havasu City is also a thriving community. Lake Havasu City boasts over 55,000 residents. In Winter this number increases as "snow birds" flock to the city to enjoy the warm climate and escape the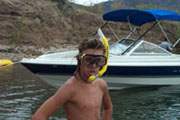 cold weather in their home towns. They enjoy boating, off-road activities, hiking, fishing, golf, camping, car races, kayaking, swimming, shopping and weekend events that cater to the Winter visitors.
During the Spring and Summer months, Lake Havasu is a haven for boaters who come to enjoy approximately 75 miles of shoreline, beautiful scenery, and camping beaches. As well as boat regattas, festivals and competitive lake racing events.
Aside from the lake itself, Lake Havasu City boasts many amenities including shopping, restaurants, medical/hospital services, recreation and fun!! Lake Havasu City isn't too far from "big city life" either.

Distance to/from Laughlin, NV - About a 1 1/2 hour drive


Distance to/from Las Vegas, NV - About a 2 1/2 hour drive


Distance to/from Phoenix, AZ - About a 3 hour drive
During the past few years, Lake Havasu City is enjoying a steady recovery from past years and property values are rising.
There are plenty of opportunities for those who are interested in relocating here, or purchasing a vacation home or investment property.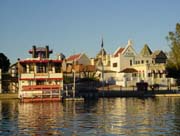 Aside from single family residences (including residential estates), lots are available, duplexes, condominiums, townhouses, commercial property and also manufactured homes/trailers in parks where you own your land.
Since the end of the economic down turn several years ago, Lake Havasu City has been steadily growing. Some of the larger business establishments include Home Depot, Tractor Supply, Lowe's, Kirkland, PetCo, Hobby Lobby, Tuesday Morning, Rue 21, K-Mart, Big Lots, and a host of dollar stores. Located on the North side of town The Shops at Lake Havasu is the mall and is anchored by J.C. Penny and Dillard's. Walmart is also located there. There are also many small shops to explore and enjoy!
You won't go hungry in Lake Havasu! There are many restaurants and bars to chose from featuring all different types of food and drinks. There are two movie complexes to choose from and of course a host of water and off-road activities to enjoy.
A Brief History:
In 1963, when Robert McCulloch bought a 26 square mile parcel in the desert of Arizona for a less than $75.00 per acre, it was the beginning of what would be known as Lake Havasu City, Arizona. Mr. McCulloch's idea was to woo weary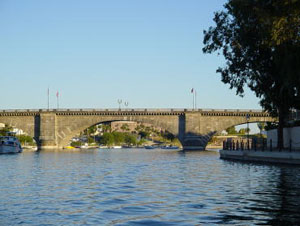 snowbound folks from the East and Midwest into purchasing lots in the desert. Prospective buyers were flown in on one of McCulloch's fleet of aircraft and stayed in the Lake Havasu Hotel which was built specifically for the prospective buyers.
In 1968, McCulloch bought the London Bridge from England. It took 3 years to prepare and in October 1971 the bridge was ready to span the Channel that was specifically dredged to accommodate it. Each year thousands come to see the Bridge and visit the quaint English Village shopping center at it's base. Perhaps you would enjoy visiting too!
I would like to be your Lake Havasu REALTOR®! If you would like to work with me, please give me a call or send me a message.
Let me help you find, build, or sell a home in beautiful Lake Havasu City!
Call my cell at: (928) 486-3694







Copyright 2006-2019. All Rights Reserved.